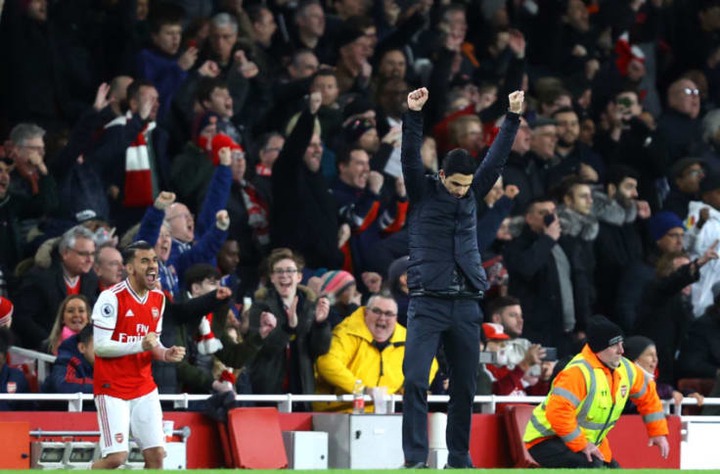 There's a lot of talk of players being too good for the "current state" of Arsenal Football Club, but the current state is not an accurate barometer of anything.
With the postponement of the Premier League season, there is going to be plenty more time for opinions that we didn't ask for. And, unfortunately, since Arsenal find themselves ninth in the table at the time of postponement, that is going to lead to a lot of questions about the "current state" of the club.
But this is completely beside the point. It's just like when someone comments on the performance of a player solely based on their statistics, and not from actually watching the match. You can't take the Gunners' current position in the table to mean much of anything.
What you have to look at is the direction they are headed. Keep in mind, they are in this position because Unai Emery started the season ineffectually, Freddie Ljungbergcouldn't change things, and Mikel Arteta came in to fix the lot of it.
It's like all the prequel to Arteta's takeover is just being forgotten. In fact, if you isolate the season table as starting from when Arteta took over, the Gunners are fifth in the table, one point behind Everton in fourth, two points behind Manchester City in third and three points behind Manchester United in second.
But the Gunners would also have a game in hand on both Everton and United, and with the right results could climb to second in as little as a single fixture.
That is the current state of the Gunners. Not ninth place. It's unfair to burden Mikel Arteta with what happened before he was in charge. He couldn't do anything about that. He was at City.
What he is tasked with doing now is lifting the club, which he has done, as the modified table indicates.
The club is headed in the right direction, they are adding the right players, building around the right core, and skewing in the right direction. It's easy enough to see that, and it would have kept going had the season been able to carry on.
So no more of this "well the current state of the team" nonsense. The current state has been changing over over the course of the last two years. But the current current state is three points from second place. Get used to it.