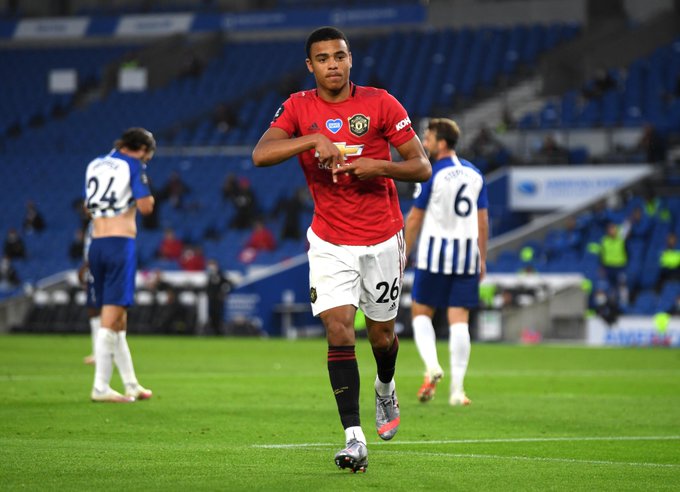 Mason Greenwood is the first Man United player to score six PL goals in a single season before turning 19.
@Megy
Mason Greenwood reminds me of Cr7 good old days in manchester united jersey…ebi time💯
@Sweet
This Greenwood goal is officially dedicated to welcome @cuppymusic
You're welcome ones again ma'am
GGMU ❣🔥💯
#BHAMUN
@Brano
Greenwood is brazy not even gonna lie his finishing when he cuts in is top level at this stage of his career already.
@Cadet
Not really relevant for the goal, but for me, Greenwood looks a lot more confident off the back of the muscle gain. He looks like a man now – he knows he can physically impose himself. Look at how much he *looks* to enter duels. Overall looks a lot more confident in his skin
@Turb
Greenwood's step over before the goal, if any chelsea attacker tries, 8 years ankle injury😂😂😂
@Yahya
Odoi literally has all the attributes of Greenwood bar his exceptional shooting and is still disrespected by rival fans…
@oldboy
Nobody should mention Ansu Fati and Greenwood in the same sentence again!! Greenwood >>>>>>
#BHAMUN
@Packer
Fernandes and Greenwood bagged already? I'm about to log off
@ibul
TV off. Bruno Fernandes world class, Pogba world class, Rashford world class, Martial excels around these guys because he's good technically and likes to link between the lines, Greenwood a sharpshooter around creators.
Manchester United are back.
@Coma
Shaw offside, ball out on Greenwood. Even with VAR, Fergie's heritage still arrives
@david
Mad to think Greenwood signed for United the same season we last won Champions League…aged SIX.
@Eddu
The only reason Mason Greenwood scored was because he felt no pressure to be as elite as Martinelli due to Martinelli being out injured. If Martinelli was fully fit then Greenwood would have missed the ball and fallen down in a pit of despair knowing Martinelli would have scored.